We Celebrate The Creator
Our congregation accepts and preaches the Bible-based teachings of Martin Luther that inspired the reformation of the Christian Church in the 16th century. The teaching of Luther and the reformers can be summarized in three phrases: Grace alone, Faith alone, Scripture alone.
See https://www.lcms.org/about/beliefs for further information on beliefs and theology.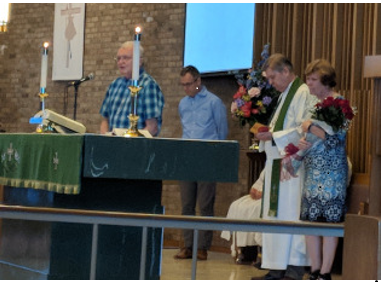 Pastor Recognition
Christ Lutheran celebrating 25 years having Pastor and Jean Schwandt lead the congregation.
"We give thanks for what God has done over these 25 years."
– Pastor Schwandt